May 4, 2018
5 min to read
Things You Need to Know Before Holiday to Surabaya
Surabaya is a port city and the capital of East Java in Indonesia. Surabaya is one of the biggest city in Indonesia and offers metropolitan ambiance. There are lots of tourism destinations and hotels that can be found in here. Typical tourism attractions in Surabaya is monumental and architectural places. Surabaya is also well known for the authentic culinary tourism. Major tourist attractions in Surabaya are Tugu Pahlawan, House of Sampoerna, Monumen Kapal Selam, and Taman Bungkul, which are the most favorite destination for tourists. The most recent attractions and popular in Surabaya is the Jembatan Suramadu that can connect tourists directly to the Madura City.
• How to get there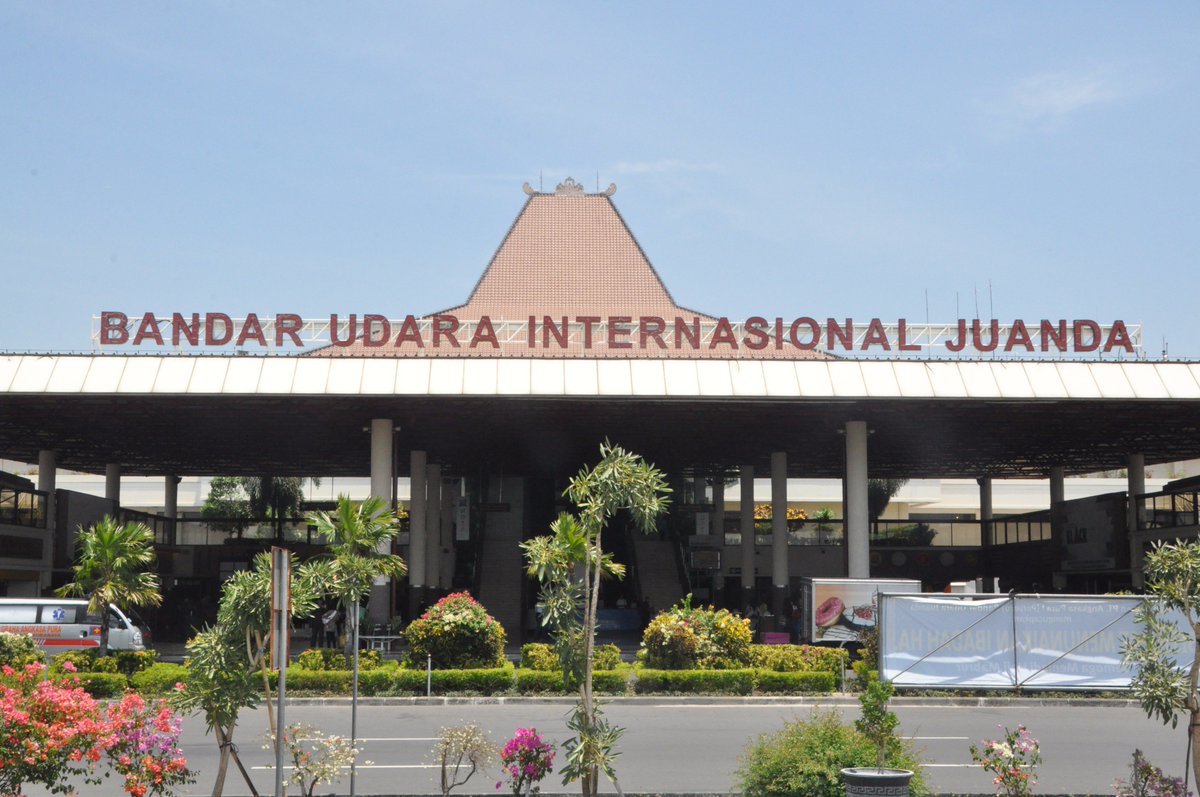 Traveler can reach Surabaya by plane, and the destination of the flight will be Juanda International Airport. Juanda International Airport is an international airport serving flights to Surabaya. The airport is located in Sidoarjo, about 12 kilometers from the center of Surabaya. Changi International Airport is one of the busiest airport in Indonesia, and the major hub of this airport is Citilink, Garuda Indonesia, Indonesia Air Asia, Sriwijaya Air and many more.
Juanda International Airport serves domestic and international flights, some of the international flights are Malaysia Airlines, Bangkok Airways, China Airlines, Royal Brunei, Garuda Indonesia, Silk Air, and Cathay Pacific. These airlines connecting Surabaya to various cities in the world.
• When to Visit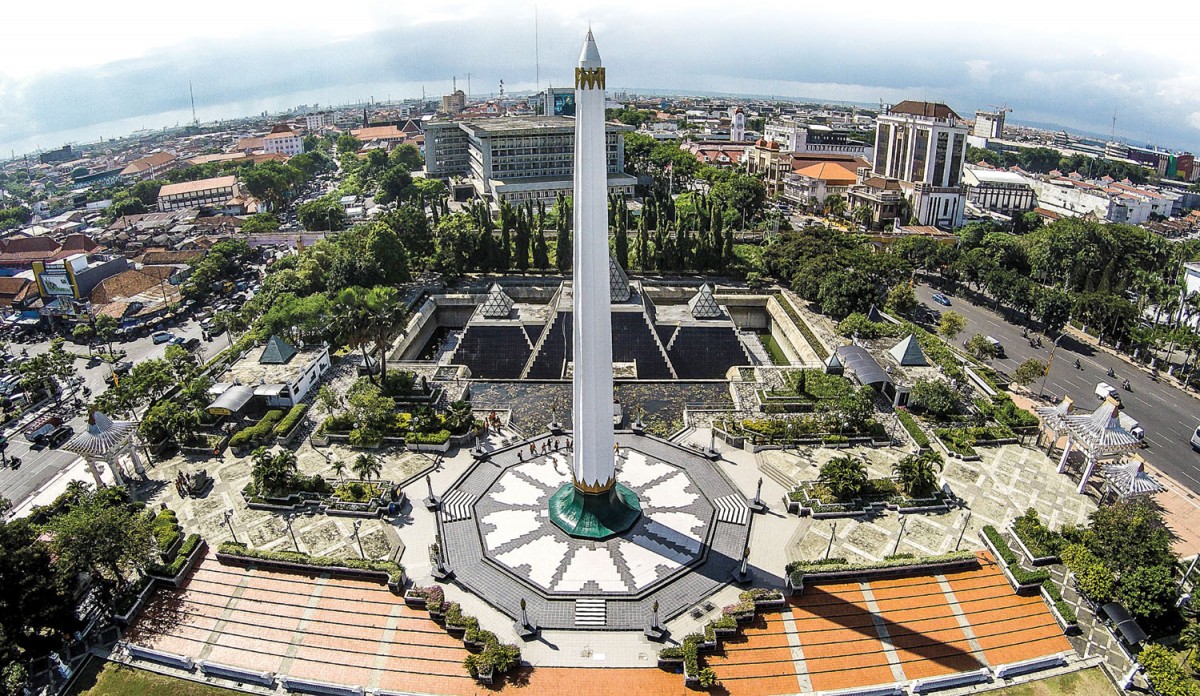 The best time to visit Surabaya is June to September, according to the ideal weather. But if you're looking to the warmest time to visit Surabaya it would be around September, November, and then May. Surabaya has relatively hot weather, but if you visit from October to April, there might be a rainy season that comes along. The recommended season to visit Surabaya is on sunny season to be able enjoy the beauty of Surabaya's nature.
Destination Etiquettes
•Things you need to know before you leave
Are you planning a holiday to the heroic city in Indonesia? Before you visit Surabaya and feel the atmosphere of the city, you'll need to make sure these 5 things! Let it be fun to explore Surabaya with unforgettable moment and good preparation.
The basic preparation is mandatory for you
You might want to create list of the destinations you want to go. Surabaya has lots to offer so you might want to list it all, from the shopping centers to the best authentic foods in town.
Book flights and hotels using the Travel Online App
Well, next you look for plane tickets and hotels in Surabaya. There are lots of flight and hotel promotions of Surabaya. You can search for cheap flight tickets and check out the latest promos on via.com, which regularly gives promotions to Surabaya tourism. Starting from airline tickets, hotels, even vacation packages. You can check directly on the website via.com, or can use the mobile application via.com.
To book flight ticket, type your city of origin and the destination city in the airfare search field. You can also set the price order from the cheapest to the highest price, after finding the flight that matches your budget, you can book the ticket immediately. Then you can do the same for the hotel, but you immediately type your destination city, and later it will give you various hotel choices in the area of the city.
Shopping Center and Must-see Destinations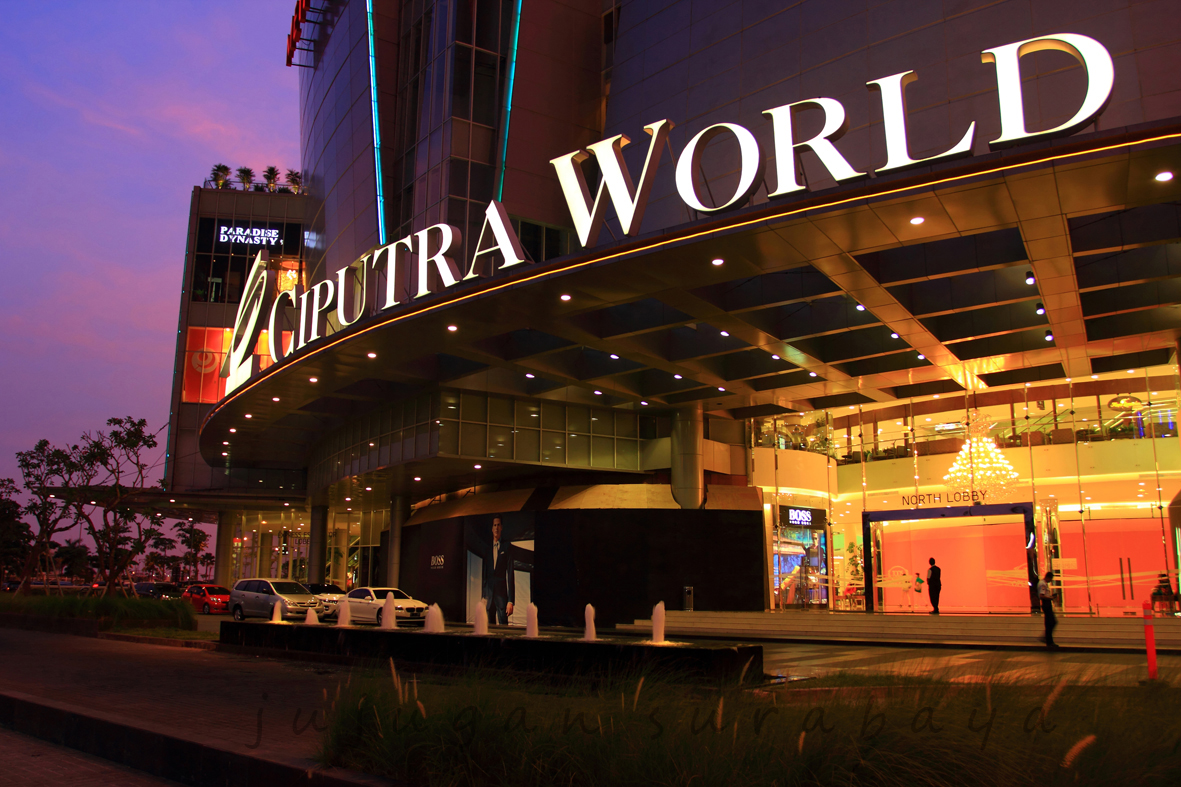 While there are many other interesting destinations in Surabaya such as the Tugu Pahlawan, the shopping center (Surabaya malls) and other popular attraction places in Surabaya are the things that shouldn't be missed. You can visit Tunjungan Plaza, Ciputra Waterpark, Suroboyo Carnival Park, Patung Sura dan Baya, KenPark, and Wisata Mangrove Gunung Anjar. To have authentic foodie experience, you can go to Sate Klopo Ondomohen, Rujak Cingur Delta, Kepiting Cak Gundul, and many more.
Bring your clothes as polite and as comfortable as possible
Before departing, you must know the city's climate and destination. Because this time you will go to Surabaya, Indonesia, then you can use your usual clothes but preferably polite.
Must-taste Surabaya Culinary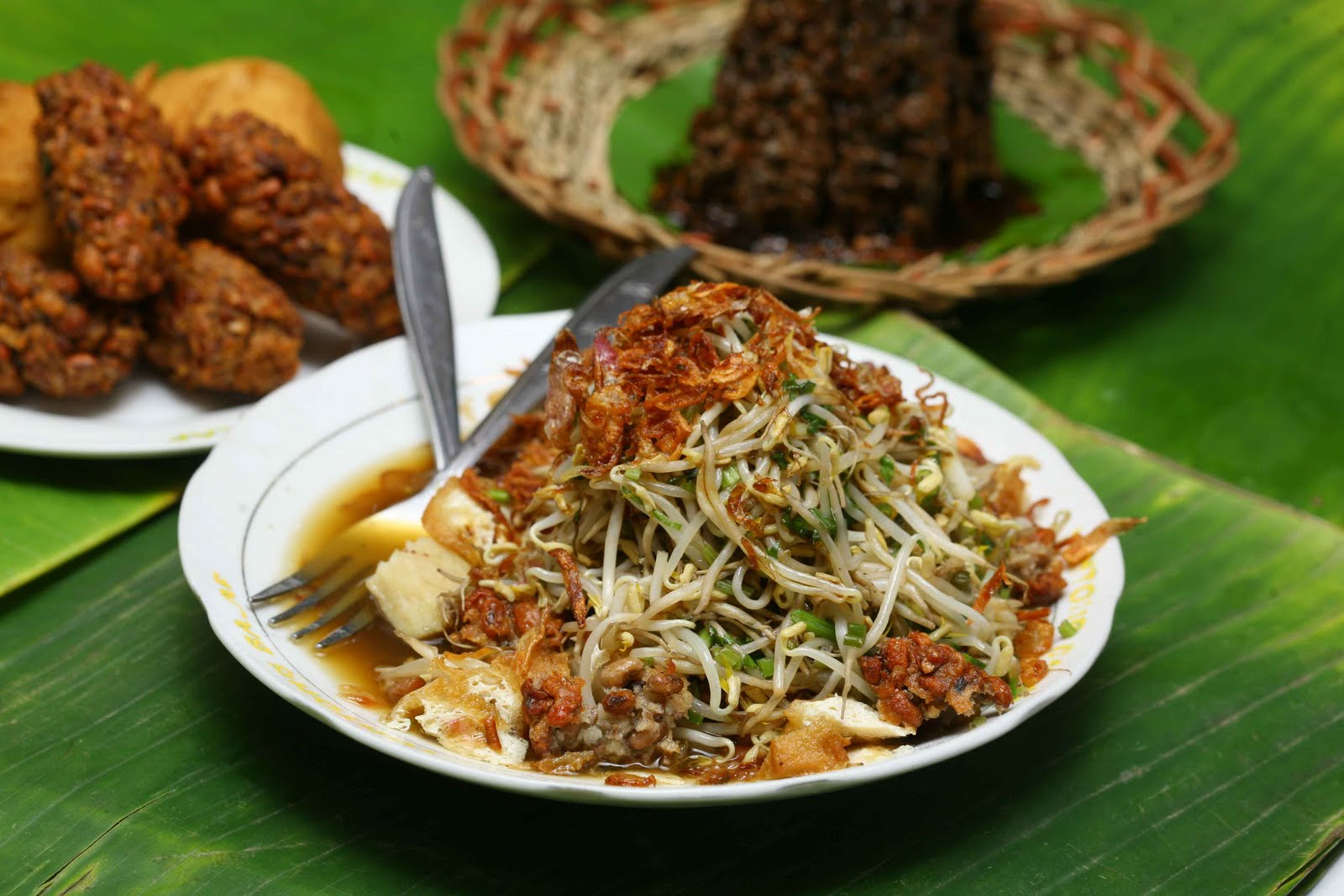 Surabaya offers authentic East Java culinary for the tourists. The best authentic foods of Surabaya such as Soto Lamongan, Rawon, Sate Klopo, Rujak Cingur, Tahu Telor, and many more. Want to try the best Surabaya food? Let's make a holiday plan to Surabaya!
That's 5 important things you must check before you go to Surabaya. If you don't have a plane ticket to Surabaya yet, via.com is ready to give you flight ticket promo to Surabaya that you can find on via.id/promo.
•Common words spoken with their meaning
Bahasa Indonesia is mainly used, but the locals prefer to use 'Suroboyoan' language.
•Do's and Don'ts of the destination
When in Surabaya, it's really important to aware that the season is mostly sunny and has hot weather, so you will need to prepare sunglasses and sunscreen. Don't litter and vandalize things, especially at the museums or national monuments.
What's for Family & Kids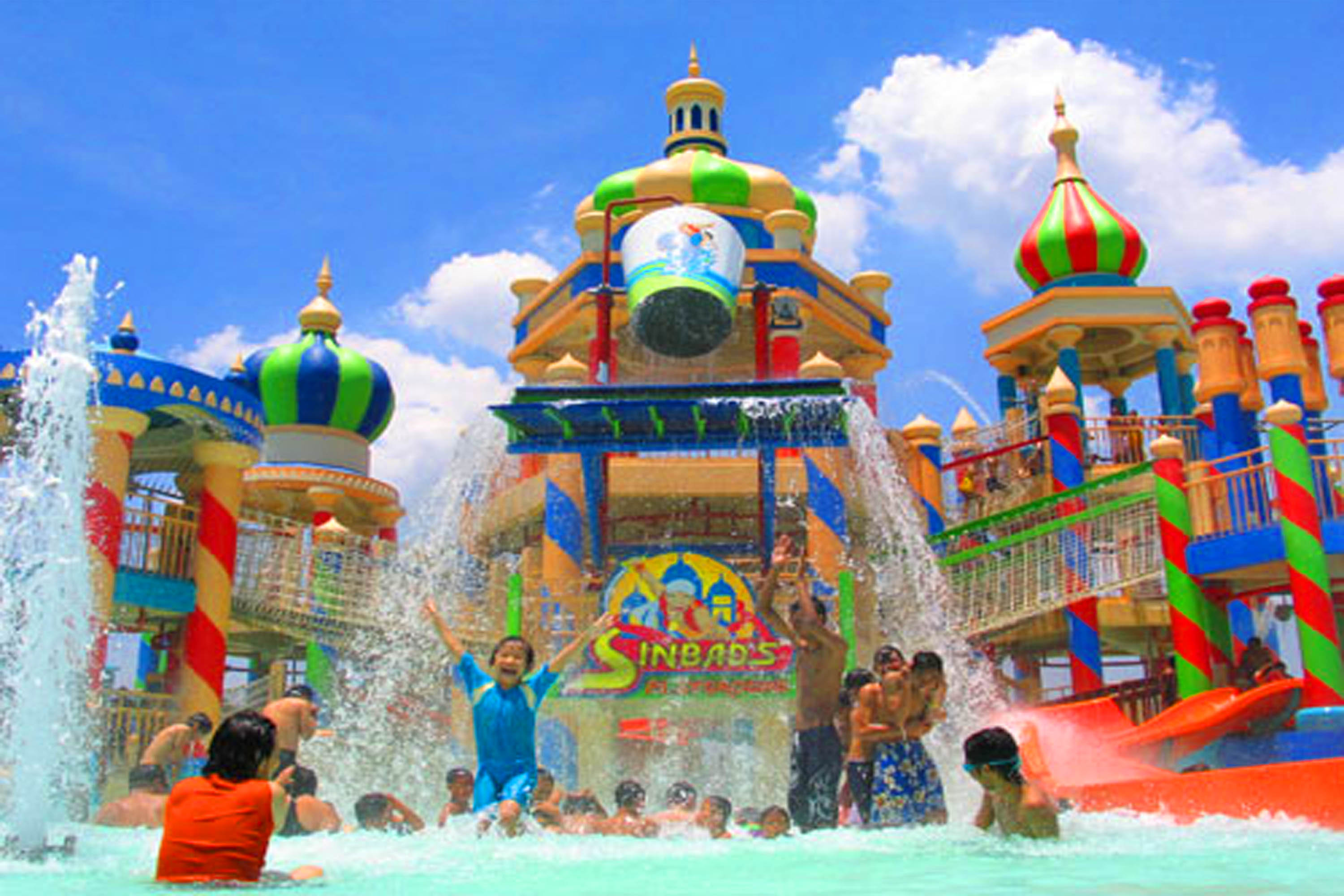 Spend holiday with your family and kids in Kebun Binatang Surabaya (Surabaya Zoo) to get the experience of meeting local animals at the middle of the town, or go to Surabaya North Quay to enjoy the beauty of Surabaya port. Ciputra Waterparks is also will be the best place to spend with your family. You can go swimming together and have quality time. If you and family need some kind of adventures, you may want to go to Hutan Bambu Surabaya.
Uniqueness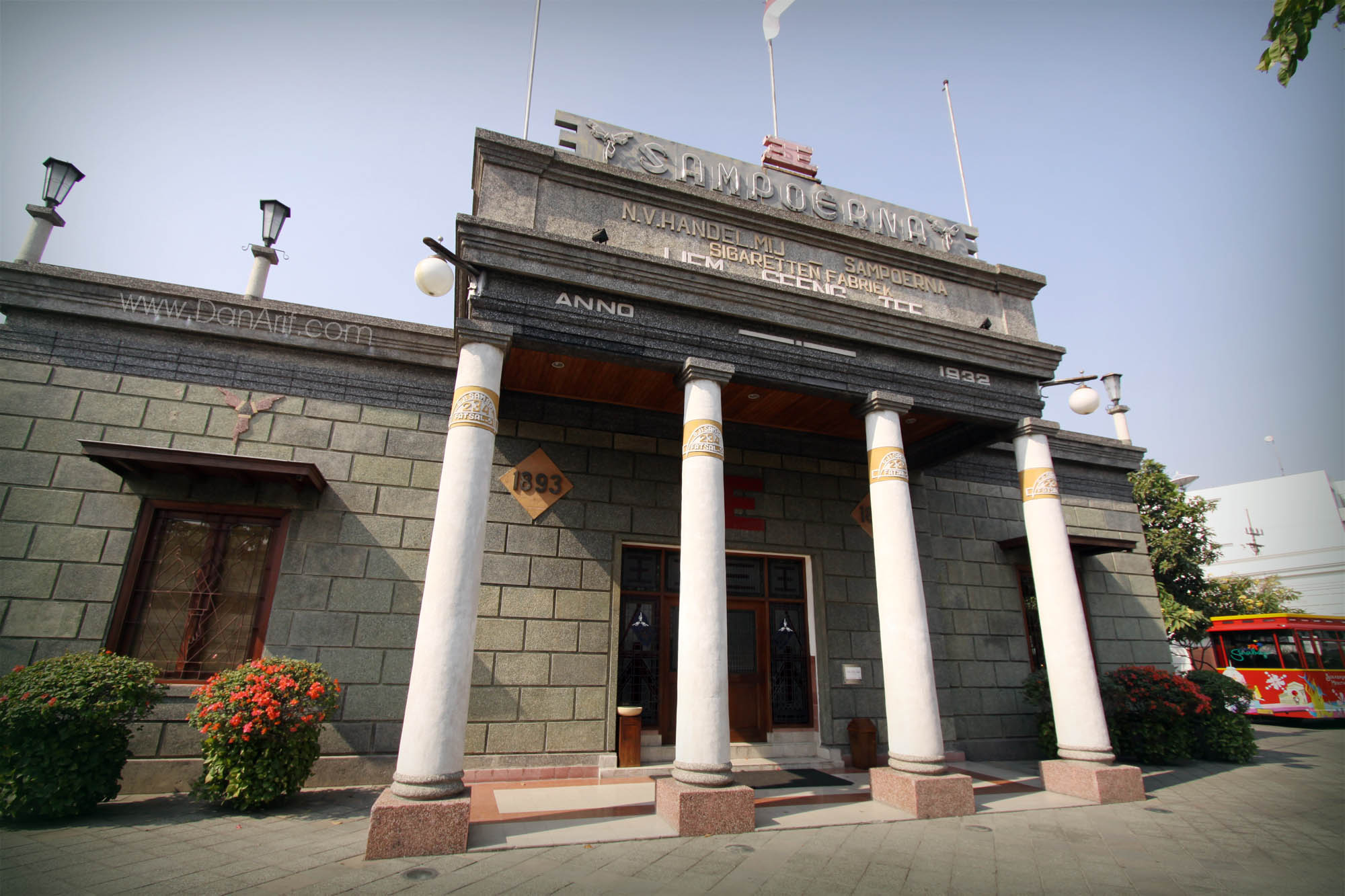 One of the best unique point in Surabaya is that this city has delicious and spicy foods. Also the city has heroic history. There are lots of shopping places from mall to traditional market so it will be fun to try visit both!
Want to spend nights in Surabaya? We offer you special promo for Surabaya Hotel, with rate starts from Rp 300,000++ per room night. Whether it's staycation or business meeting, these hotels are amazing to be visited, and will give you comfort and lovely experience of staying in Surabaya.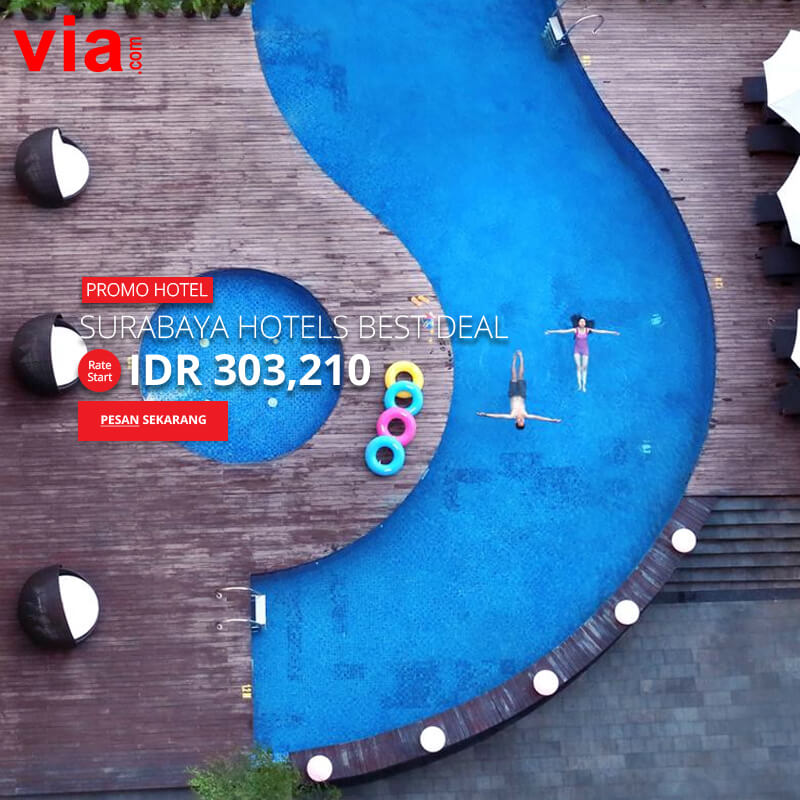 Save the room now! Check out the hotel promo in Surabaya from via.com before the promo expired 🙂